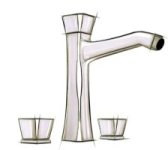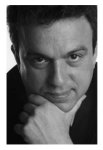 Graduated at the Polytechnic of Milan, founded the Studio dada Associates, one of the best known design studios of the Radical period.
Since 1976 Marco Piva has been working in Italy as well as abroad on architecture, interior and industrial design projects, earning commendations and awards at the Milan Triennale, the Design Centre of Cologne, and the Interior Award of Kortrijk.
In 1979 he founded Tecnodada, a company providing consultancy and specialized services abroad for architectural and interior design projects.
In 1986 he was elected to the presidential board of ADI (Association for Industrial Design).
In 1987 he created IDA, International Design Agency, an Italian interface for a World Design Network system, equipped with the first Italian data bank relating to industrial production in the sectors of interior furnishing and architecture.
Marco Piva is a committee member of the European Community Sprint Project – for innovation and transfer of technology.
Together with German, French and English designers, sociologists and marketing experts he founded EDEA (European Design Expert Association), a strategic consultancy company for design on international level.
Since 1997 he coordinates Hot Group (Hotel Technologies Group), the first interdisciplinary group of companies specialized in hotel technologies.
He develops projects all over the world, and realizes tourist facilities for the most important tourist operator in the world.
Since 1999 he coordinates Master Degrees at the Polytechnic of Milan, at the Design Polytechnic School (Scuola Politecnica di Design) – where he is coordinator of the Architecture and Interior Design Area – and at the Istituto Europeo di Design in Milan.
Consultant in 2001 for the Contract sector of Federlegno Arredo.
Scientific curator of Italian Contract Design Industry in 2007, project of Federlegno Arredo.
Marco Piva established "Atelier Design", a design cell inside the structure of his own practice, where research and development are the fundamental keys of design.
Marco Piva Atelier Design designs for; A Project, Arflex, Arpa Industriale, Cabas, Confalonieri, Corinto, Ege, Estro, Frati, Gaggiolini, Gervasoni, Kvadrat, iGuzzini Illuminazione, Inox, L'Abbate, La Murrina, Lapis, Leucos, Luminara, Marioni, Moroso, Nito, Novello, Oikos, Omnitex, Pierantonio Bonacina, Poliform, Potocco, Rapsel, Serralunga, Sicis, Sirrah, Stella Rubinetterie, Tisettanta, Up Group, Zonca, Valpra.