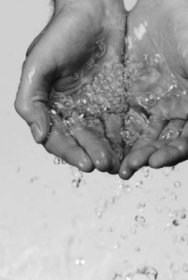 Continuous evolution for a material future.
Valpra researches, develops and manufactures design traditional, electronic, timed taps and accessories for bathroom e kitchen.
Founded in 1978, the company has preserved its original identity as a family-run business over its 30 years of business. It is dynamic, innovative and strongly client-oriented.
We believe in sustainable development, perceived as integration between the environment and economic business growth. Our culture is based on deep-rooted values: a love of our work and respect for the work of others, ethically correct conduct, courage and forward-thinking. We are therefore the preferred partner of the main players in the residential, commercial and industrial building industry, both in Italy and abroad.
Research and Innovation

Made in Italy
Dynamic research, development and the marketing of safe and innovative, eco-friendly, water-saving products, through our responsible partners, and strict attention during the development of all our products, focusing on production quality and guaranteeing commercial reliability are just some of the characteristics that have contributed added value to VALPRA's designs and products.
We plan, create and collaborate with Italian designers, in the awareness that our country is world famous for its talent and creativity.
Guaranteed by a series of international patents, our taps are designed by world famous Italian designers.
Social responsibility and industrial vocation

Water is our starting point.
Water is a "vital" element for the industrial activity carried out by Valpra as a key player in its market. It works in various countries, to bring comfort and a better quality of life to residential and industrial buildings.
Year after year, we have installed thousands of taps worldwide and we have grown, making continuous reference to our values of respect for mankind and the environment in which we live, aware of our ethical responsibilities as a business.
All our taps enable water savings of over 95% (patent).
They are made from brass and stainless steel, a non-toxic material that is acid-resistant and 100% recyclable.
In order to protect the ecosystem and in compliance with international standards already adopted in a number of countries, all our taps and accessories have a nickel content (Pure Water Process) and lead content (Clean Lead)
well below the permitted drinking water limits, in keeping with international standards already adopted in a number of countries.
Guarantee
We guarantee our products for 5 years.

Insurance coverage is ensured by GENERALI INTERNATIONAL GROUP.